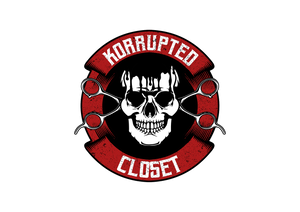 Korrupted Closet: The Sustainable Vintage Clothing Company Creating One-of-a-Kind Clothes
Fashion is all about expressing oneself, and what better way to do it than by wearing unique, one-of-a-kind clothes that nobody else has? That's what Korrupted Closet is all about. This upcycling vintage clothing company creates custom-made clothes that are truly unique, taking something old and transforming it into something new and fresh.
Korrupted Closet was founded by owner and designer, Paul Miano, who has always had a passion for fashion and sustainability. He believes that fashion can be both stylish and sustainable, and upcycling vintage clothes is the perfect way to achieve that.
The process of upcycling involves taking old or unwanted clothing and transforming it into something new and exciting. Korrupted Closet sources vintage clothing from all over the world, giving old clothes a new lease on life. Paul then puts his own spin on each piece, adding unique details like acid wash, patches, rips and fringes to make each garment truly one-of-a-kind.
But what sets Korrupted Closet apart from other vintage clothing companies is Pauls commitment to sustainability. By upcycling old clothes, Korrupted Closet is reducing the amount of textile waste that ends up in landfills.
Korrupted Closet offers a wide range of upcycled vintage clothing, including t-shirts, hoodies, sweatpants, jackets, and even accessories like bags and jewelry. Each piece is carefully crafted by hand, ensuring that no two are exactly alike. This means that when you buy from Korrupted Closet, you're not just buying a piece of clothing, you're buying a unique work of art that you can wear and enjoy.
But don't just take our word for it. Korrupted Closet has received amazing reviews from customers who love the one-of-a-kind nature of their clothes and the attention to detail in each piece. Many customers appreciate the sustainable aspect of upcycling vintage clothing and feel good about supporting a company that is committed to reducing waste and promoting eco-friendly practices.
In conclusion, if you're looking for unique, sustainable fashion that makes a statement, look no further than Korrupted Closet. With their upcycled vintage clothing, you can express yourself while also making a positive impact on the environment. So go ahead, add some one-of-a-kind pieces to your wardrobe, and join the Korrupted Closet revolution.
---